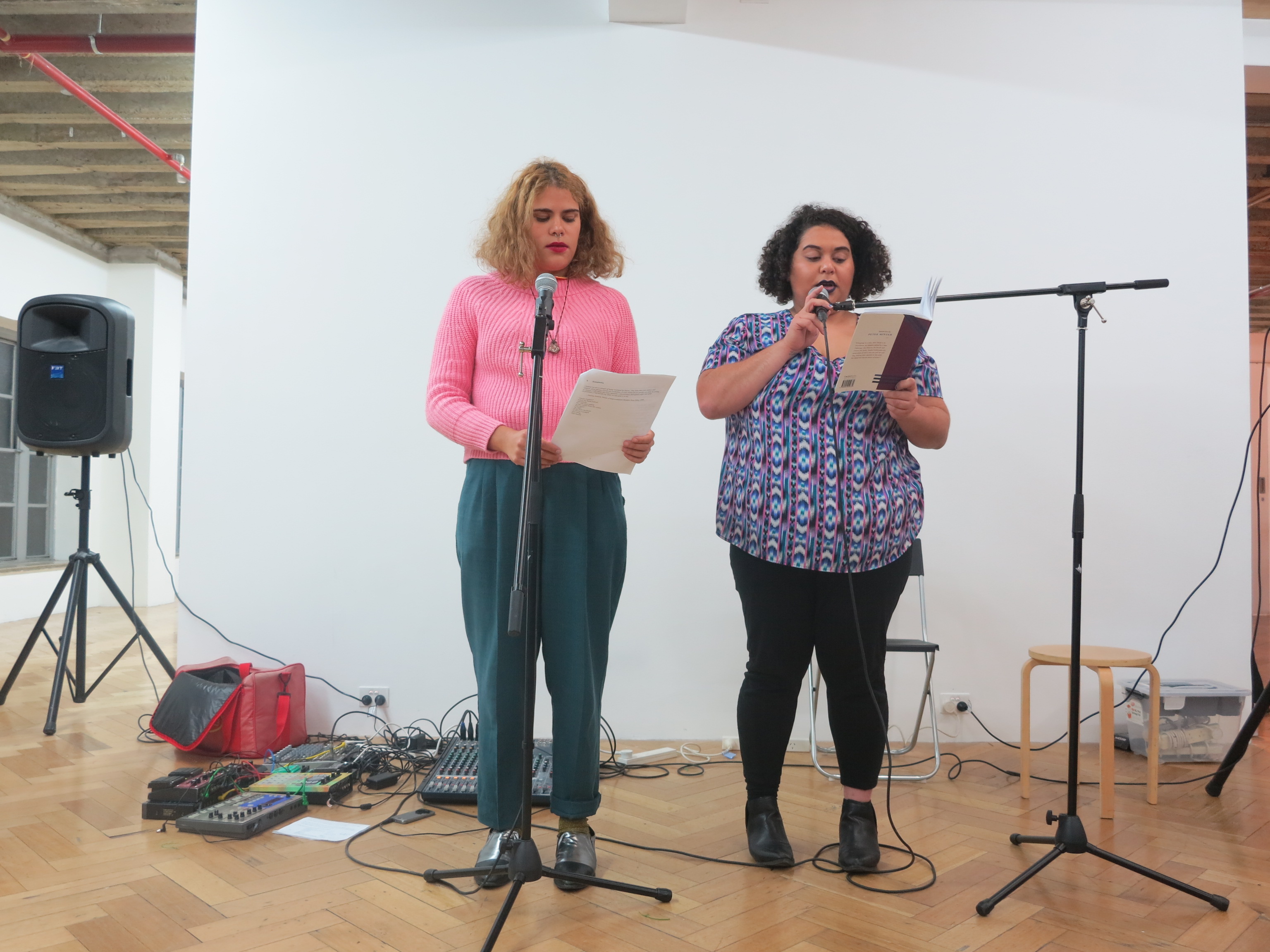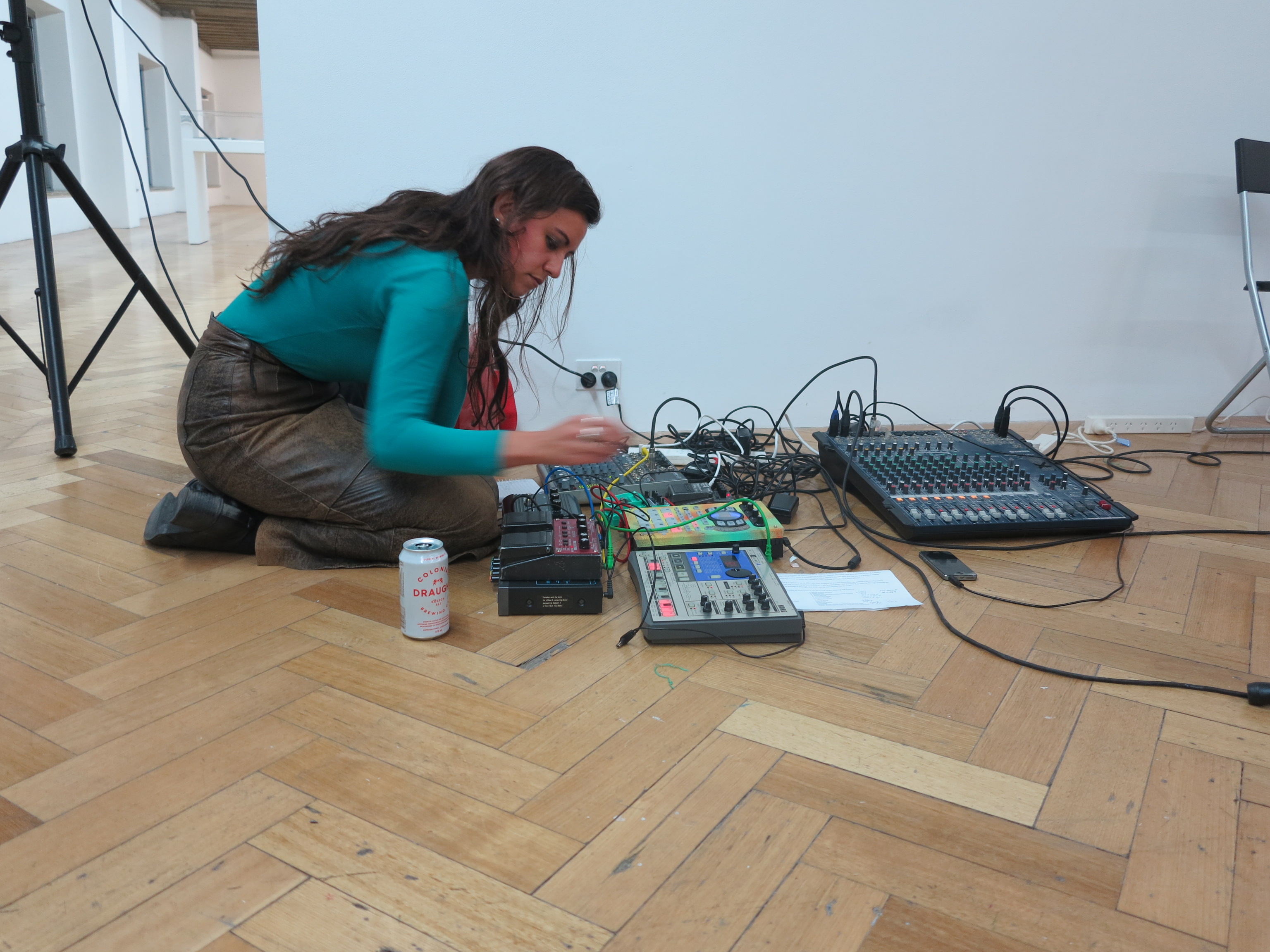 Poetry & Noise

Exploring the intersections of poetry and noise, an evening of contemporary performances featured Tarneen Onus-Williams and Nayuka Gorrie reading poems by Natalie Harkin, Hana Earles, Papaphilia, Sophie Cassar, Natasha Rose Havir Smith, Dawn Blood, Lisa Lerkenfeldt, Autumn Royal, Spike Fuk, Eleanor Weber, Elena Gomez, Aurelia Guo, Katherine Botten.
Co-curated by Autumn Royal and Lisa Lerkenfeldt in June 2016 at Westspace, Melbourne.
Listen to the event on 3CR's Women On The Line Broadcast
.